USA
OUT NOW IN THE US:


Simpsons Comics #121 | By Boothby and Ortiz
Simpsons Comics #121 hits comic stands on Wednesday. Does anyone really know what time it is? Not if you ask anyone in Springfield. Homer takes his beef with daylight saving time to Mayor Quimby. The mayor promptly rescinds the order but accidentally creates a loophole that allows everyone in town to set their own time schedule. Be it Eastern, Central, or Pacific Time, chaos ensues.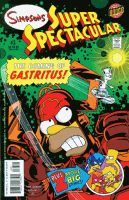 Simpsons Super Spectacular #3 | By Beland, Delaney, Lash, Broderick, and Boothby
Three superior superheroic stories in one big ish! Meet Gastritus, the swallower of whole galaxies and a lot of pork rinds. Then, Stretch Dude, Clobber Girl, and Battle Baby find themselves on the wrong side of the law when the local League of Women Voters outlaws superheroes. And, finally, some of Radioactive Man's female friends from the Superior Squad grab the spotlight in a stirring adventure.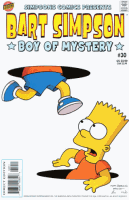 Bart Simpson #30 |
By Peyer, Ortiz, Lloyd, Digerolamo and Rivette

Bart gets bent out of shape when all of his friends get caught up in a reading frenzy over the newest kid's fantasy novel, and he literally sets out to destroy literacy. Then, a school field trip goes awry when Bart, Milhouse, and Martin end up on a runaway train. Also, picture if you will, Bart as the newest action star!

AND COMING SOON IN THE US: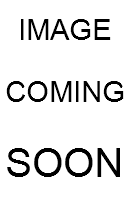 Simpsons Comics #122 | By Trainor and Ortiz
In a blast from the past, Homer tells a tale of his teenage troubles, and the time he found himself caught in a three-way love triangle between Marge and a lovely young debutante — who also happened to be Mr. Burns' niece. Due out September 2006!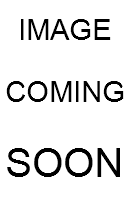 Bart Simpson's Treehouse of Horror #12 | By Baker, Moore and Powell
Three Eisner Award-winning masters of humor comics team-up to tell some wildly wicked and devilishly delightful Halloween howlers. Join Kyle Baker (Why I Hate Saturn, Plastic Man) as he takes a gentle fairy tale and turns it into a bloody rampage in the hands of Bart Simpson. Then Terry Moore (Strangers in Paradise) revisits the biblical story of Noah's Ark, but in this tricked-out version Homer is encouraged to build an ark so that God can exterminate all the cockroaches. And finally, Eric Powell (The Goon) provides a harrowing tale of crazed Groundskeeper Willie, hellishly bent on avenging his prized emu.
Due out September 2006!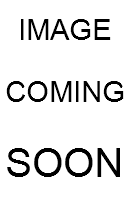 Simpsons Comics #123 |
By Boothby and Ortiz

Someone's out to kill Bart Simpson. However, Sideshow Bob is nowhere to be seen, unless of course you tune into to his new prison reality show. Who can Bart turn to when it seems like everyone is out to get him? And will Sideshow Bob ever learn to speak Cantonese? It's a comic classic to kill for!
Due out October 2006!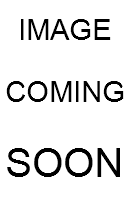 Simpsons Classics #10 | By Glasberg and Gladden / Morrison and Clements
The city of Springfield becomes ground zero for newly appointed Fitness Ambassador Rainier Wolfcastle's Battle of the Bulge. But with an entire town on a diet, inspired by the presidential promise of a community water park, only one very fat man stands in the way? Homer Simpson! Then witness the miracle of Springfield, when the statue of Jebediah Springfield starts crying real tears and true believers from all over begin a pilgrimage to the holy site. But does one spiky-haired prankster have a hand (or a hose) in Springfield's newest attraction? Witness the fat and the furious this October! (Collects Simpsons Comics 18-19) Due out October 2006!
Australia
OUT NOW IN AUSTRALIA: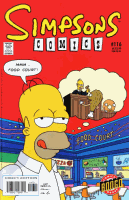 Simpsons Comics #116 | By Dixon & Blackburn and Costanza
Homer's dream comes true when the Simpsons find themselves living in the middle of Springfield's newest mall. But the reality of taking up residence in the consumer driven, commercialism laden mecca soon becomes a living nightmare for Lisa, who is determined to beat the land developers at their own game.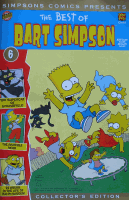 The Best of Bart Simpson #6 | By Yambar, DeCarlo and Shaw!
Spend some time with the kids of Springfield or maybe just a really strange day in the life of Ralph Wiggum. Or discover what happens when, through a weird twist of fate, Milhouse becomes invisible (at least that's what Bart tells him). And evil super villains best beware (yes, we mean you Doctor Colossus) when the Simpson's cat, Snowball II, gains superpowers and becomes the Supercat of Springfield!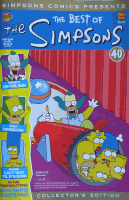 The Best of the Simpsons #40 | By Morrison and Ortiz
Krusty the Clown is injured while visiting the Simpsons, and to avoid having to face his striking workers, as well as Fat Tony, to whom he owes a great deal of money, Krusty forces the Simpsons to become his sideshows. He has a big network special coming up, which he decides to record live from the Simpson's house. At first, Bart thinks his dreams have come true, but by the night of the show, he is fed up with Krusty, and the entire family need to find a way to get rid of him.

AND COMING SOON IN AUSTRALIA: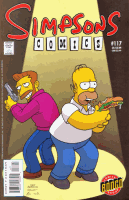 Simpsons Comics #117 |
By Templeton

Join Homer and the rest of the Simpson family for a globetrotting adventure that will not only take you around the world but, literally, into orbit around the Earth. And the trip would not be complete without the return of everybody's favorite, eternally optimistic, moonraking megalomaniac, Hank Scorpio. It's a little tale of world domnation we call "Sandwiches Are Forever!"
Due out late August!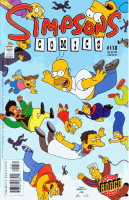 Simpsons Comics #118 | By Boothby and Ortiz
The lovelorn men of Springfield find that they have little prospect of romance and even less to live for, but when they put their lives on the line by participating in extreme sport, the adrenaline rush makes them feel born anew. The high life brings higher risks and a higher profile, but will it all come to an end with one high impact? Due out September!
UK
OUT NOW IN THE UK: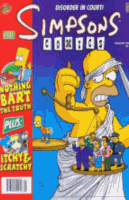 Simpsons Comics #107 | By Boothby and Ortiz
In this month's edition, Homer wins Gil's law license in a bar bet, and soon becomes Springfield's newest and hottest lawyer, winning cases with showstopping pyrotechnics. But when Bart is accused of setting Springfield Elementary on fire, Homer's career may crash and burn.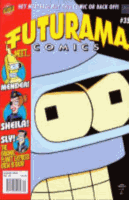 Futurama Comics #35 |
By Boothby and Delaney

A space anomaly and some reckless piloting by Bender bring about the reappearance of one of Planet Express' earliest crew - once presumed dead. But when the old crew turns out to be far superior to the current crew, one of them has to go! However, the now stellar and once interstellarly lost crew may not be all they seem to be!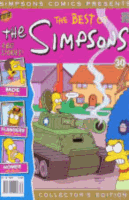 The Best of the Simpsons #30 | By Tuber, Luchsinger, Maile, McCann, Ortiz, Boothby, Lloyd and Alsip
First, witness Homer rise to be the best bartender Springfield has ever seen, when he and his family set up "The Beer Boys". But will Homer ever get tired of the highlife and return to being a Moe's regular? Next, Grampa, owed years of back-taxes, trades it all in for a tank he drove in the war. Ari Amadopolis from the Shelbyville power plant blames Burns for letting the tank into Springfield, and says he broke a treaty they signed many years before.